First Aid International Conducts Successful First Aid Training for Embassy of Ireland Staff
Posted by

Date

November 7, 2023

Comments

0 comment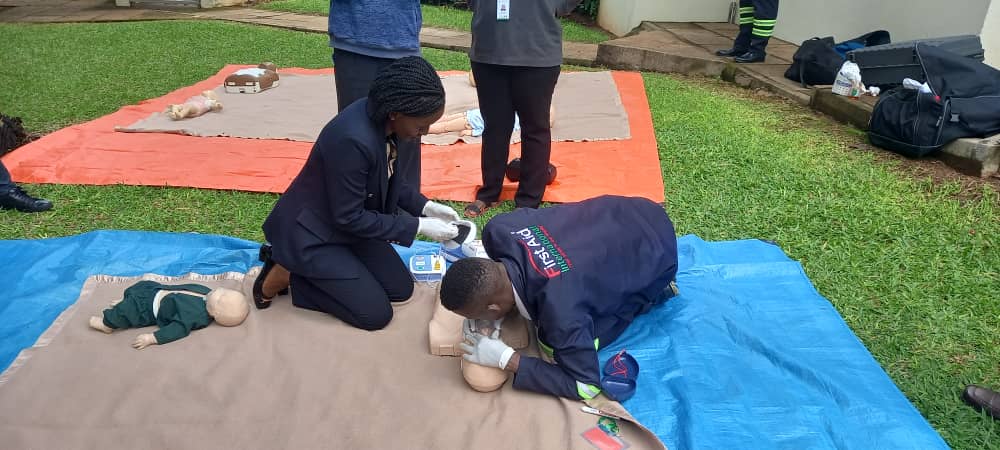 In a significant stride towards ensuring the safety and well-being of its personnel, the Embassy of Ireland hosted a First Aid training program conducted by First Aid International on November 7, 2023. The comprehensive training took place in the Embassy's boardroom, involving 24 dedicated staff members who gathered to enhance their first aid skills.
The program, which commenced promptly at 9 am, was meticulously designed to provide participants with the knowledge and practical skills needed to respond effectively in emergency situations. First Aid International, a renowned organization specializing in delivering high-quality first aid training, brought its expertise to the Embassy of Ireland to equip the staff with life-saving techniques and essential first aid procedures.
The training covered a wide range of topics, including cardiopulmonary resuscitation (CPR) and Automated External Defibrillator (AED), wound care, choking response, and the appropriate use of first aid supplies among others. Participants engaged in hands-on exercises and simulations, allowing them to practice and reinforce the skills learned during the session.
The 24 staff members, representing various departments within the Embassy, demonstrated enthusiasm and dedication throughout the training. Their active participation and commitment to mastering first aid techniques showcased a collective effort to create a safer and more prepared working environment.
First Aid International's instructors, recognized for their expertise in the field, tailored the program to address the specific needs and potential emergency scenarios relevant to the diplomatic setting. The training not only focused on individual skills but also emphasized teamwork and effective communication, essential elements in responding to emergencies in a coordinated manner.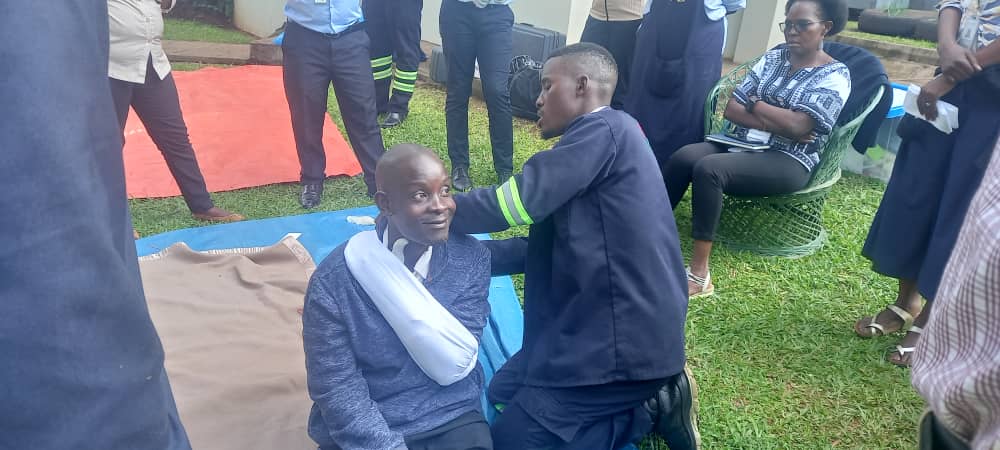 The Embassy of Ireland's commitment to the safety of its personnel was evident in the proactive approach to providing first aid training. By investing in the skills and knowledge of its staff, the Embassy aims to create a resilient and prepared team capable of responding effectively to any unforeseen medical emergencies that may arise within the workplace or in the community.
The successful completion of the First Aid training program marks a significant milestone for both First Aid International and the Embassy of Ireland. It reflects a shared commitment to fostering a culture of safety and preparedness, ultimately contributing to the well-being of the Embassy's staff and the community at large.
As the participants concluded the training session, they left the boardroom not only with enhanced first aid skills but also with a sense of empowerment and confidence in their ability to make a positive difference in emergency situations. The trainees were issued an Internationally recognised basic First Aid certificate. The Embassy was however, issued with A3 of recognition for their effort to train their staff in life saving skills as required by the OHSA Act,200 of Uganda.
The collaboration between the Embassy of Ireland and First Aid International serves as an exemplary model for organizations seeking to prioritize the safety and preparedness of their personnel through comprehensive first aid training programs