First Aid International Conducts Basic First Aid Training at Rwenzori Rare Metals Ltd, Jinja-Office
Posted by

Date

October 7, 2023

Comments

0 comment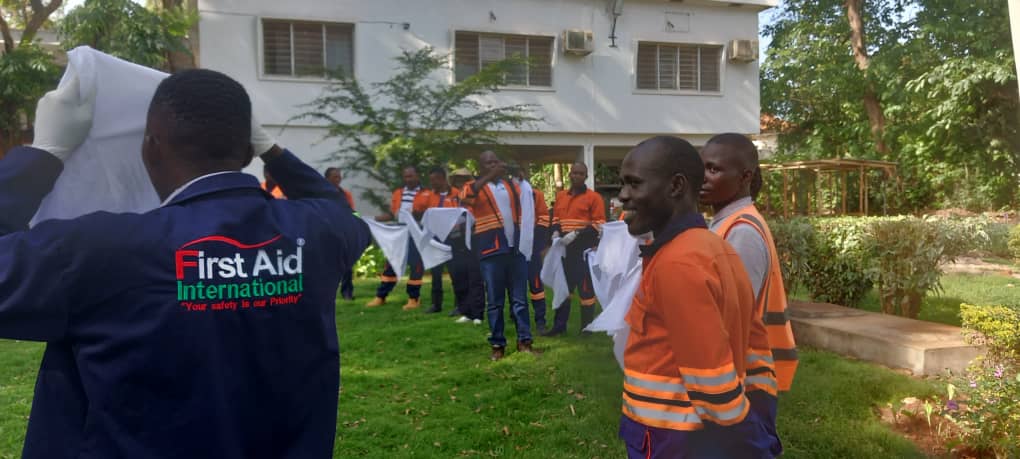 On the 7th of October 2023, Rwenzori Rare Metals Ltd, Jinja-Office, took a significant step towards enhancing workplace safety by hosting a one-day First Aid training conducted by First Aid International. The event aimed to equip staff with essential life-saving skills, fostering a safer and more secure working environment.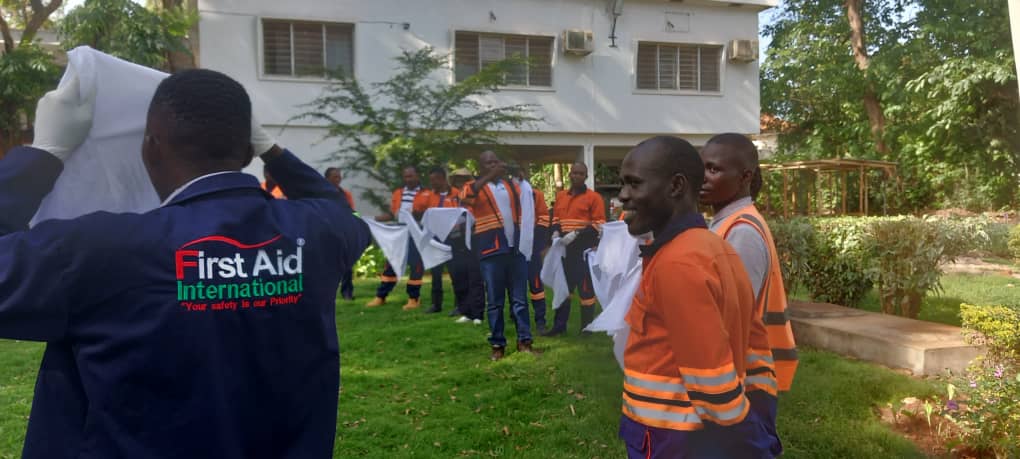 The training session was officially inaugurated at 9:00 AM, with a warm welcome from Rwenzori Rare Metals Ltd's Safety, Health, Environment, and Quality (SHEQ) Manager, Arupei Moses. In his opening address, Moses emphasized the critical importance of First Aid skills in emergency situations. She urged all participants to prioritize the training, recognizing it as a valuable skill set that could make a significant difference in responding to workplace emergencies.
The training involved theory and practical sessions. The trainees were subjected to a pre knowledge assessment and post knowledge assessment to assess the impact of the training. Practical demonstrations and hands-on exercises allowed staff to apply their newly acquired skills in a controlled environment, enhancing their confidence and competence in real-life emergency situations.
The Basic First Aid training benefited 45 staff from different departments and touched very important topics such as patient assessment using the ABCDE Approach, Introduction to First Aid, Shock, fainting and unconsciousness, breathing emergencies such as choking, asthma etc., cardio vascular diseases, CPR, wound care, bleeding control, fracture management, Burn care, among others.
The First Aid training conducted by First Aid International at Rwenzori Rare Metals Ltd, Jinja-Office, on October 7th, 2023, served as a crucial step towards fostering a culture of safety and preparedness within the workplace. Arupei Moses' encouragement and the active participation of the staff underscored the company's commitment to the well-being of its employees and highlighted the importance of investing in essential skills that can save lives in critical situations. The success of this training initiative sets a positive precedent for future safety and emergency response efforts at Rwenzori Rare Metals Ltd.